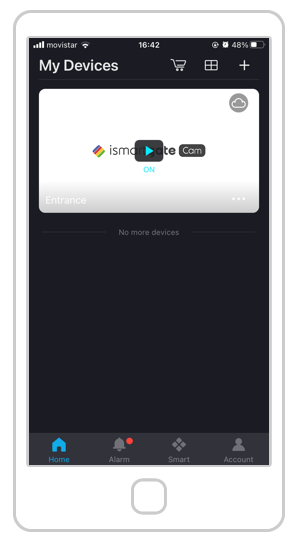 Select the doorbell from the list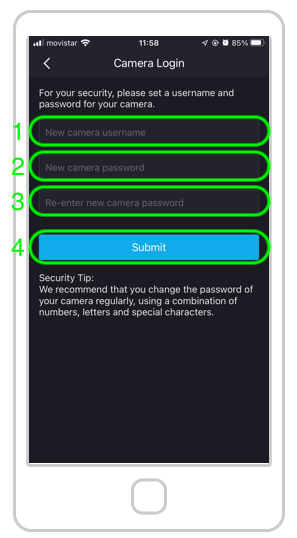 1. Choose a username and a password for your doorbell.
In case you want to connect the doorbell to the ismartgate do NOT use any special characters or symbols on the username or password.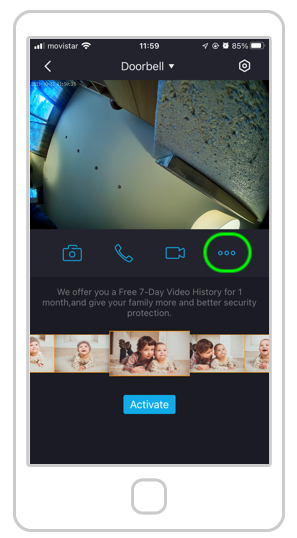 Press the "…" symbol to access more configurations where you can activate and/or deactivate the sound or motion notifications.